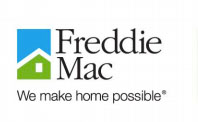 New Jersey Home Buyers interested in a short sale home and the sellers of such homes have had  some good news from Freddie Mac. Freddie Mac has established new timelines recently to aid in expediting short sale decisions for borrowers. Under the new guidelines, once a completed application has been submitted to a bank, a decision must be reached within 60 days. Applications to the lender for a short sale can come in the form of a traditional offer ( a contract with mortgage approval letter , and small deposit, with intent to buy the home) or a Borrower Response Package (BRP). After 30 days lenders are now required to provide weekly updates. If  the lender chooses to make a  counteroffer to the requested short sale application, response time has been regulated too, allowing borrowers 5 days and their bank 10 days to come to a decision. In the past short sales were often stuck in "limbo" for many months leaving potential buyers basically in the dark. When a decision was finally made by the seller's bank a buyer often had 24 hours to respond or the transaction was voided.
The recent real estate market resulted in 45,623 short sales closed by Freddie Mac in 2011, an increase of 140% from the amount of short sales they serviced in 2009. According to Tracy Mooney, Senior Vice President, Single-Family Servicing and REO, of Freddie Mac, "Short sales are more complex than routine home sales since they may involve multiple parties and long-distance negotiating. Often if there are two lenders involved in a short sale the timeline was extended. Freddie Mac's new timelines are intended to help make the decision process more transparent and timely for short-sales under the Obama Administration's HAFA program or Freddie Mac's traditional short-sale option." These announcement underscores Freddie Mac's commitment to help reduce credit losses and taxpayer risks by supporting more opportunities for sustained occupancy in our nation's homes.
Keep in mind that if you are purchasing a home through the short sale process, you may need to spend more time and research in identifying the home you decide to purchase and expert help is always advised.  Make sure you compare the desired home with local sold homes in the same area, ask your attorney to research any liens on the property, and physically view the property, short sales are sold in "AS IS" condition, so know what you are buying before you get involved with the home. To find out more about this process from a home seller standpoint, please click here.
Short sales are difficult transactions, a potential buyer can usually save 10-13% purchasing a short sale. But remember short sales are sold "AS IS", so you must know what you are buying.  if you are thinking about purchasing a home and would like some advice let's get in touch.