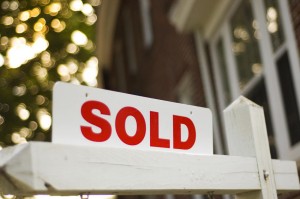 If you are considering listing your home for sale, recent market studies have indicated that we are entering a much better market for seller's, so your timing could be perfect! A decrease in inventory in the housing market is good news for New Jersey Home Sellers,  if you need or want to sell your home quickly.
As a home seller, there are three areas where you can have major impact when selling your New Jersey Home. Of course the appeal of your home is a prime consideration, but did you realize that the marketing efforts and pricing are key as well?
Price to Sell and Expect Results!

When time is of the essence, be careful not to set your price too high. Even if your home is "worth" more than your neighbor's or "seems" like it should bring a high price, be realistic and aggressive in your pricing. Remember that home searches are typically focused on price, and plan accordingly. Would you rather only appeal to the $500,000 buyer when your home is worth $505,000, or open your options to the buyer who has a search parameter set at $499,000? The key here is exposure – when time is short, you want as many buyers as possible viewing your property! Price your home to sell and look forward to a quick sale and multiple offers. The real estate market is very similar to the stock market. The asking price for a home very rarely ends up as the sales price. The market finds the price for a home, and buyers set that price. So Know how to sell your home and work the market instead of having the market work YOU.
Harness the Power of the Internet to Sell Your Home Fast!

Recent surveys report that 86% of home buyers begin their search on the web. Your home needs to be there, as well. In addition to having a listing page with property details, consider resources such as Craigslist, Realtor.com, and other sources throughout the internet. Ask about syndicating your home listing to make sure it gets as much exposure as possible.
In your listing marketing efforts, don't forget pictures – lots of them! Buyers want to "see" what is available before comparing homes in person. Make sure your photos are attractive and will sell your home. In doing so, you create a connection with your buyer before the home has even been visited.
Clutter-free and Clean Make For a Speedy Sale!

Look through your home with a critical eye. Minor repairs and touch-ups should be done to create a well-maintained look and your home needs to be very clean. Remove furniture and clutter as necessary. An orderly home is a home that sells fast!