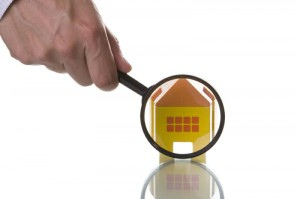 A key aspect of the home buying and selling process is obtaining a home appraisal.  A home appraisal is secured to estimate market value and can be quite complex. Recently there has been a change in the home appraisal process, resulting in more regulation, so work with your lender to confirm you have an experienced and knowledgable appraiser reviewing your home. One thing you want to ask the appraiser is how many homes they have evaluated in your town? This question is key because real estate values are established on a very local level and sometimes moving one street over can change the values significantly.
When selling your home, your appraisal can affect the home sales price, so make sure you know your "comps."  "Comps" are simply market comparisons that reflect other homes that have sold in your neighborhood, zip code, and area.  Review these comparisons by calling us to schedule a CMA appointment. The comparisons  I show you on this report should also be on your appraisal, if they are true comparable properties. Also, often homes sold as For Sale By Owner (FSBO) may not be included by appraisers, which can alter the appraisal report they use to determine your home's value. Having a skilled realtor review your appraisal report is key in successfully selling your home.
Before the appraiser shows up, look at your home as though you were a home buyer, check that your home appears well-maintained is vital.  Spend some time cleaning the home entrance and painting as necessary to spruce up the entry, making your best first impression.  The rest of your home should be clean and clutter-free, as well.
More importantly though, you need to create a "value-added" list of things that make YOUR home distinct.  Whether it be its size and views, or the condition of your property as compared to others in your neighborhood or any upgrades you may have made, these need to be explained to the appraiser.  Be sure to be respectful as you review these and other details regarding your property.  Review the information the appraiser has brought and suggest revisions if needed to account for changes you have made or errors in the report regarding your location (check the zip code!).
Once completed, an appraisal may take several weeks before you can request a copy.  It is wise to do so, however, to verify that the appraisal is accurate.   Ask your lender and follow the appropriate appeals process if you feel there are errors or omissions that would affect your property's value. If you would like to know more about appraisal reports and how to enhance the value for your home, let's schedule an appointment today.