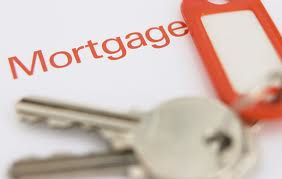 A combination of historically low mortgage rates and declines in home pricing are resulting in the most affordable home market in two decades. This is great news for home buyers, provided they are able to qualify for a loan. Stricter guidelines and qualifications may make getting a home loan more challenging, so potential home buyers should work with a mortgage specialist to determine their ability to buy a home.
The National Association of Home Builders (NAHB) and Wells Fargo Housing Opportunity Index (HOI) report that nearly 76% of new and existing homes sold in the last quarter of 2011 could have easily been purchased by buyers earning $64,200 (the national median income). The previous quarter showed nearly 73% of homes in that range, marking a 3% increase.
Interest rates have been at record lows and change weekly on 30-year loans with Freddie Mac reporting an average of 3.87% on February 16th. For those who qualify for a 15-year loans were averaging 3.16%.  Many housing markets were considered affordable in the recent index, however, if you are in the market to purchase a home, the following areas represent the best choice in order of affordability according to the NAHB/HOI:
Youngstown, Ohio
Boardman, Ohio
Warren, Ohio
Lakeland, Florida
Winter Haven, Florida
Modesto, California
Harrisburg, Pennsylvania
Carlisle, Pennsylvania
Toledo, Ohio
Kokomo, Indiana
Fairbanks, Alaska
Cumberland, Maryland
Lima, Ohio
Rockford, Illinois
Click on The NAHB/Wells Fargo Housing Opportunity Index: History of Least and Most Affordable Areas spreadsheet located here to download the list of historical data on the most and least affordable areas in your community or browse their website to learn more. Although Northern New Jersey is not on the list, buying in our area is a financially secure investment. Why? Because this area is located within a comfortable commute to New York City, public transportation is in demand, good schools and great homes , keep New Jersey Homes for sale profitable even during hard economic times. On average our area has dropped 20-23% , for a more detailed analysis of your town, lets get in touch.